Invictus® luxury vinyl flooring: the ideal choice for commercial use
For commercial purposes as well, Invictus® luxury vinyl flooring is the ideal choice. Designed to withstand even the heaviest commercial use – such as care, hospitality, office, and retail environments – Invictus® Maximus and Maximus Click are sure to fulfil all technical requirements.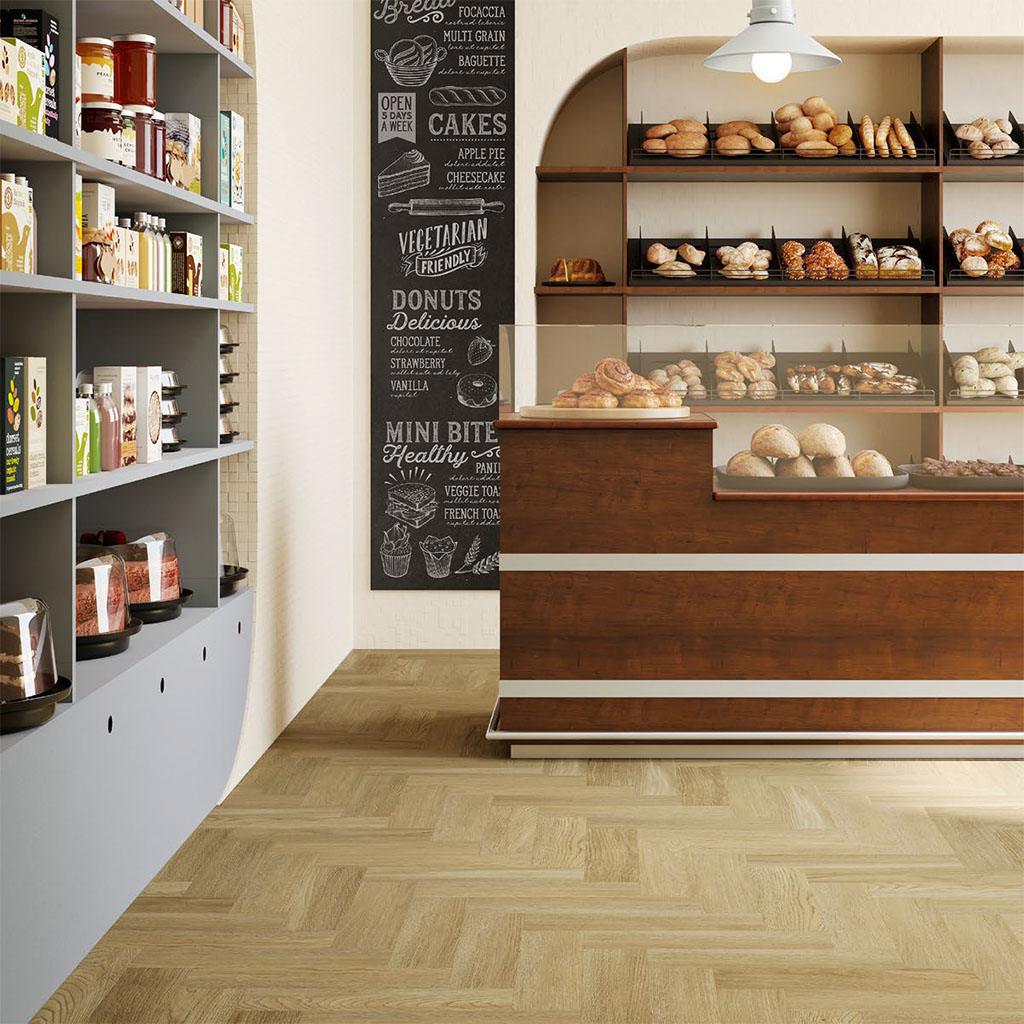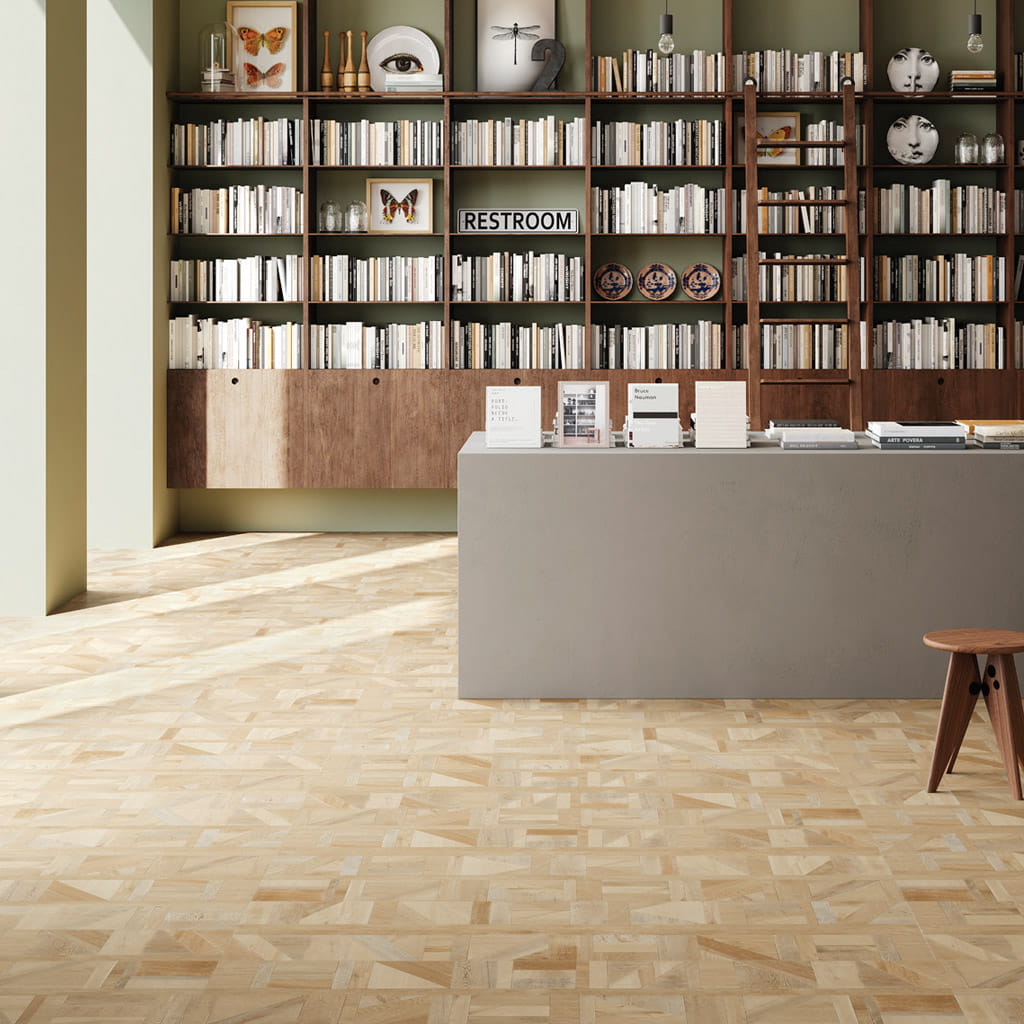 RETAIL

In your shop, the floor has just one part to play: creating the perfect setting for your carefully chosen collection to shine. Invictus® luxury vinyl flooring is happy to contribute to your sales success.
With near-limitless design options, colours and laying patterns, there's always an Invictus® floor to complement the look and feel of your brand. And you'll certainly also appreciate the durability and easy maintenance of Invictus®.
CARE

For all ages and all needs: care means comfort.
Trust Invictus® flooring to be up to the task, from calming the atmosphere at a health spa or creating a safe environment for the elderly, to safeguarding youngsters playing without a care in the world. Invictus® luxury vinyl flooring is durable, slip resistant, silent underfoot and easy to care for.
Plenty of qualities sure to give you the peace of mind to focus on what counts for you: caring for your guests.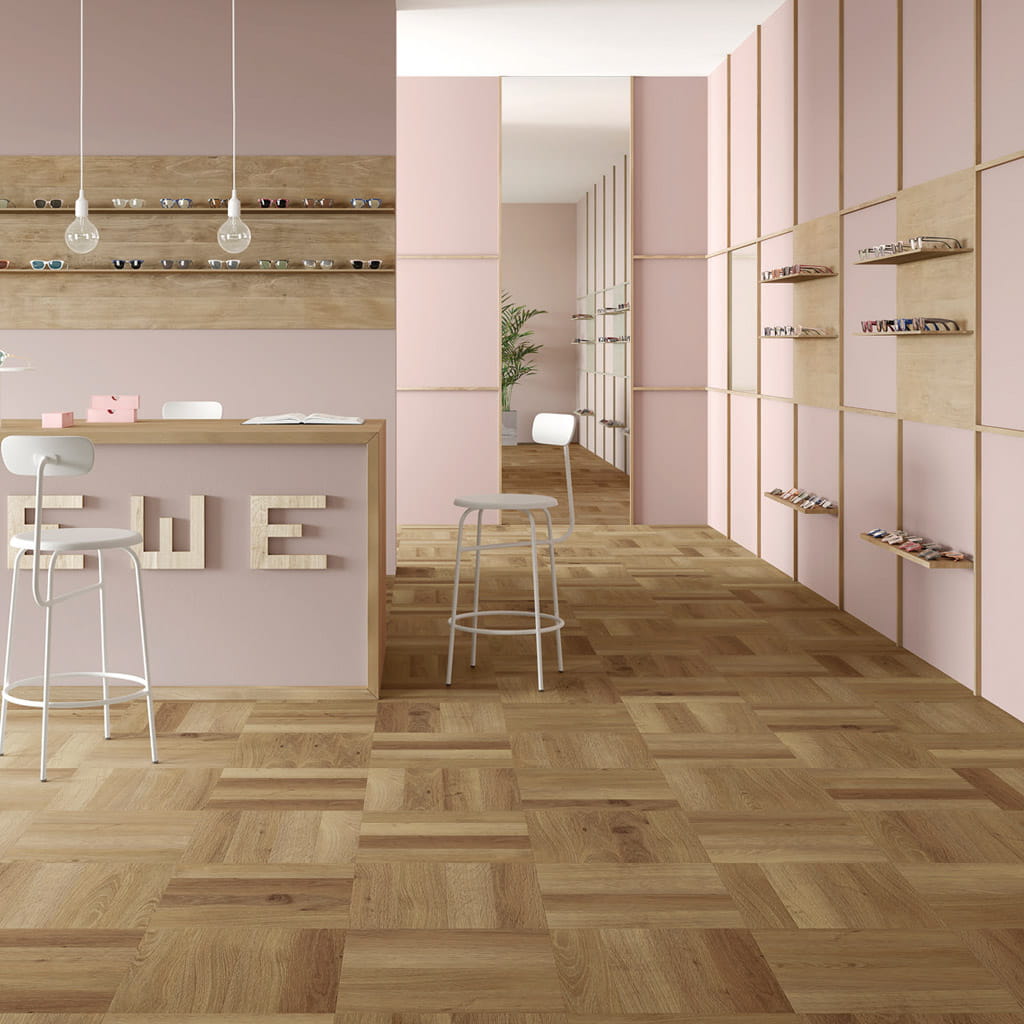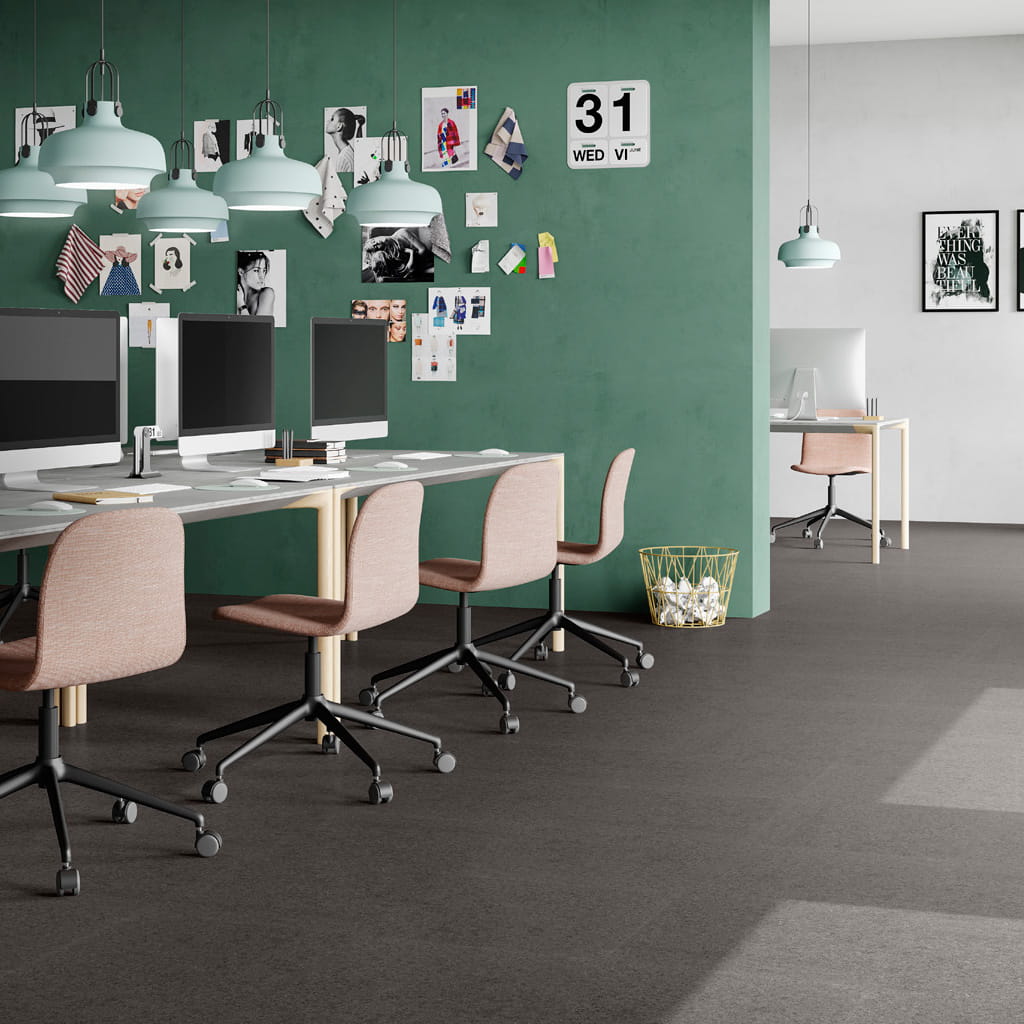 OFFICE

In office spaces, the floor has to keep up with everyone's busy schedule.
Teams gather for brainstorming sessions; clean desks inspire creativity and "aha" moments occur naturally in the coffee corner. Invictus® luxury vinyl flooring will be a stalwart silent witness to it all.
It's silent underfoot for a tranquil working environment, slip resistant, easy to maintain and exceptionally durable thanks to the Scratchmaster® wear protection.
HOSPITALITY

When dining out or spending a weekend at a B&B, the experience is everything.
You want to offer your guests an unforgettable moment away from it all. There are plenty Invictus® designs to complement your chosen concept, from country haven to urban sophistication. Or choose an intricate laying pattern for that extra touch of exclusivity.
As a hospitality expert, you will also appreciate the wear resistance and easy maintenance of Invictus® luxury vinyl flooring.